5. Spread the news about your ecommerce website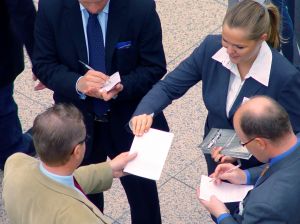 Start by submitting to search engines
Google: Add your URL to Google
Yahoo: Suggest your site to Yahoo
MSN Live Search: Submit to Live Search
Continue with Directories
Free Directories
Try to get listed in DMOZ – it will get you backlinks and hopefully boost your pagerank. But make sure you read the instructions!
Paid Directories
Invest some money into paid ones like Yahoo! and Business.com.
Resources:
List of free and paid directories
Top Web Directories by Inbound Link Quality
Pay Per Click Advertising
If you are a real go-getter you should buy some traffic. Make sure your website can convert visitors into buyers, otherwise its wasted money. Start here to find out more about PPC.
Press Releases
Prepare Press Releases and send them to these websites:
www.pr.com – "Promote everything about your business. We get the word out."
www.prleap.com – "PR LEAP is a free press release distribution service to major search engines, web sites and newswires, since 2003."
www.i-newswire.com – "I-Newswire.com is your free press release distribution center."
www.24-7pressrelease.com – "24-7PressRelease.com is a free press release distribution service with the small to medium size Company in mind."
Here is a tutorial How to Write a Press Release.
6. Communication is the key!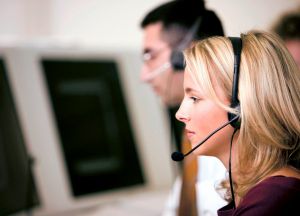 Email is a powerful way to communicate
Create meaningful business email addresses like:

Support@yourdomain.com
Contact@yourdomain.com
Sales@yourdomain.com

Set signatures for all emails
Answer your emails promptly, completely and with grace! People will remember if you reply them with a stylish email!
Create a Newsletter
Research shows you need to send your prospects over 7 messages before they will place an order. So you might be loosing 90% of your sales if you are not using newsletters.
Don`t be scared by the word newsletter. It doesn`t need to be a dissertation. Just put together a few useful articles of 300-400 words. At the end of newsletter include a link to a product you are promoting or anything you want them to do. Once people will get several positive experiences with you, they will become ready to buy.
Newsletter Software
The best tool for sending out newsletters is Aweber Autoresponder. It is a powerful but simple way to create newsletters. You can send email to 10.000 clients at once!
The tool I recommend to beginners, who don`t need so powerful tool such as Aweber, is Express Email Marketing. It is even easyer to use, but only a fraction of the price of Aweber
Thank you for reading!
Thats an Ecommerce website in a nutshell! I wish you big success with your ecommerce website! And remember: keep communicating with your customers and adding content!
Here is a little gift for you:
If you buy a bundle of Domain Name and WebStore from Hosting Residence, you will get a 5% discount!
——–
To redeem your discount enter "5NC25" at checkout.