Create a FREE website

Or better why not to create a free website? The intention of this article is not to scare you, but to tell you the truth about free website creation, which often ends in frustration and loss of many hours of your time.
Free hosting providers
I know! Things are just so tempting when they are free. But remember the saying: "There is no free lunch!". As in many cases it has proven to be true in hosting too.
Even though the hosting is free for users, someone has to pay hosting expenses. I mean, would you give money out of your pocket for hundreds of people you don`t even know ? I don`t think so.
Free hosting = Ads, Banners, Pop-ups
So how does a free hosting survive? They put ads on your site! That`s ok with me, you say. But what if these ads are making no money? Than owner will be forced to terminate free hosting. Along with your website. And sadly, you can do nothing about it. All of your content can be lost at anytime the owner says. That means he is controlling your site and your success. The fact is most free web hosting have a short life cycle. I don`t know for you, but I don`t like that.
Limits, Limits, Limits


If you read terms of service of any free host, you will see it is full of limitations. There is a limit of web space you can use, limit on bandwidth, limit on file size which is not very pleasant. Some hosts will even terminate your account for exceeding, no questions asked.
Free web hosting and personal websites

You might ask yourself why spend money for a personal site? Here is an example of two website addresses. One of them is free, and one of them is not. Can you figure out which one?
http://www.joeshobby.com
http://www.free-super-host/gests/~joeshobby/
Even if you are building a hobby website, why not have a stand alone domain that costs you as much as two cups of coffee? With your web address you also get your personalized emails like joe(at)joeshobby.com. And best of all, get rid of those spammy pop-ups and banners no one wants.
Free web hosting and business websites

Planning to start a business? Great idea? First you need a memorable domain that your visitors can remember in a snap, than a reliable web host, email and,…wait a minute. You are thinking of starting with a free host? Let me ask you something? If you were buying a new car would you buy it from
http://doeew-free.4site.com/brandnewcars or from http://www.cars.com? I though so.

There is one thing you have to know: Business on a free website is not exceptable. Here are the reasons:
Reliability: Your website can be terminated in any moment and your customers will think your business is gone too.
Search Engines: If you want your business to be found in Google, free websites have a problem – they will probably not rank at all. And that means no visitors from search engines.
Sell Online: Another disadvantage of free web hosting is they do not allow interactive functions – forms, online ordering and others which may be essential to your website.
Credibility: To be able to sell online you need reputation. It is very hard to do it on a free site. The problem is almost noone is going to link or recommend your site, because it will hurt their reputation.
Advantages of owning your own domain name
Firstly a brandable domain name, which will get you credibility and reputation.
Your own email: yourname@anything.com
No banners, pop-ups
Total Control over the look of your website.
Enough web space, bandwidth, advanced things like chat, forums, guest books, online stores and more.
Guarantee your site will be online for more than 99% of time.
You can place your own ads and make money!
Help and Support, which is extremely valuable for beginners.
The right way to build a Website


Think what your goal is. If you are serious about creating a website, than build your website the way it should be built. Register a domain name and create a website plan .
Registering domain name is very easy and has become very cheap too. You can reserve a domain name for as long as you want.
Then your domain name need some space to be settled on. Choosing right Hosting company is very important. They will provide you with space, tools and top support.
Try the Freedom of paid Hosting!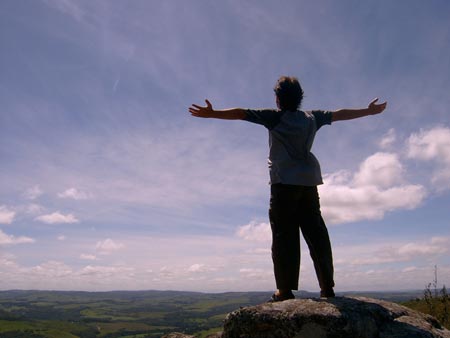 Believe me, I have been through free web hosting and learned my lesson. I recommend you to start with our guide and create a website you will be proud of!